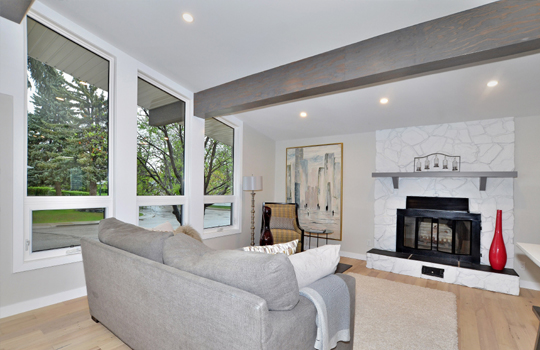 Whether you're looking to renovate a single room in your home or are seeking a more extensive overhaul, Calgary's Bohlmann Construction Ltd. can help. As a general contractor specializing in home renovations in Calgary, Bohlmann Construction Ltd. has the tools, skill, and experience to help Calgary's homeowners with a wide variety of home renovation projects.
TURN TO THE HOME RENOVATION EXPERTS IN CALGARY AND SURROUNDING AREAS.
Though it may be tempting to tackle certain home renovations on your own, doing so can end up costing you more and taking longer than initially anticipated.
Why struggle when our seasoned team of home renovation experts in Calgary, AB can complete your project in a timely, cost-effective fashion? At Bohlmann Construction Ltd., we put our full attention into every job we undertake, no matter the size or scope. And because we value your business, we pledge to leave your home neat and tidy once our work is done.
Basement Renovation | Door Installation | Exterior Renovation | Home Contractor | Home Builder | Home Renovation | Interior Renovation | Kitchen Renovation | Window Installation
Bohlmann Construction is a reputable company that was established in 2006. We'll go out of our way to meet your specifications, and your ideas will remain important to us from start to finish.
For More Details Call (555) 123-4567