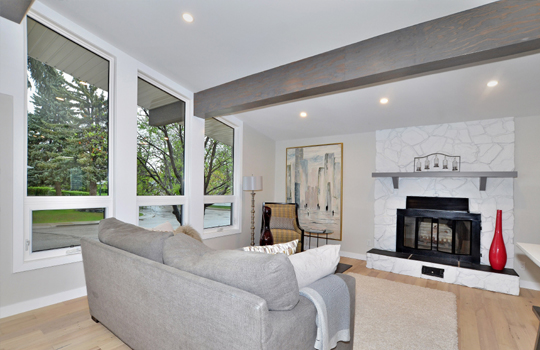 Whether you're looking to completely revamp your interior or are looking for a few cosmetic tweaks, Bohlmann Construction Ltd. is at your service. We offer quality interior renovation services in Calgary for home and business owners, and we're ready to show you how we can use our tools, skills, and talent to enhance your space. At Bohlmann Construction Ltd., we pride ourselves on our eye for detail and artistic, meticulous approach to all we do. No matter the size of your property or scope of your project, we pledge to complete our work on time while treating your space with the respect it deserves. We value our customers and want you to come away satisfied with our work. And we always strive to keep our rates competitive and affordable for interior renovation across Calgary, all the while maintaining the high standard of quality our customers have come to expect.
Basement Renovation | Door Installation | Exterior Renovation | Home Contractor | Home Builder | Home Renovation | Interior Renovation | Kitchen Renovation | Window Installation
Bohlmann Construction is a reputable company that was established in 2006. We'll go out of our way to meet your specifications, and your ideas will remain important to us from start to finish.
For More Details Call (555) 123-4567